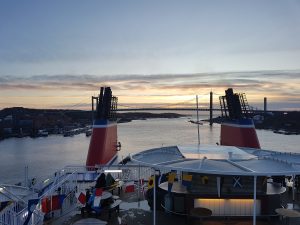 In the autumn of 2017, me and my family moved down to Berlin for a month to start the infotainment software part of MBition. We were a handful of people at Mindspace in Mitte. I've never done so many interviews in my life – and I've never had the opportunity to get to know so many great people.

Fast forward to today, and we have grown to over 400 people in the project and are about to deliver an amazing product. The architecture team has grown from a one man team consisting of me, into one of the best groups of engineers I've ever worked with.

We wanted to change the world. We could not change everything, but I feel that we are bringing improvements to the project, as well as building a better foundation for future work at Mercedes Benz. I very much want to buy the first car with the MBient platform in it, as I know it will be an amazing product.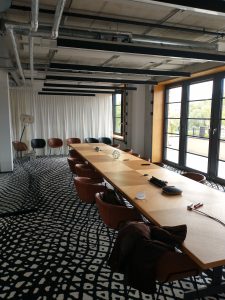 This has been a fantastic journey and one of the most challenging, but also rewarding, parts in my career. However, all things must come to an end. I'm sad to leave, but I'm also happy to say that I'm staying with the project as a part of the MBition Advisory Council. I'm happy not to go to Berlin twice a month, but I'm already missing the city, so I'm glad that I know that I will come back.

There are so many I'd like to thank and mention so I cannot begin to try to list you all – I'll just forget someone. You know who you are! Keep up the great work and let's meet the next time I'm in town!