As you might know, I'm a fan of federated services. I tried to promote this during foss-north with conf.tube and mastodon on the list (I'm @e8johan@mastodon.technology). I also got my own nextcloud instance up after much procrastination.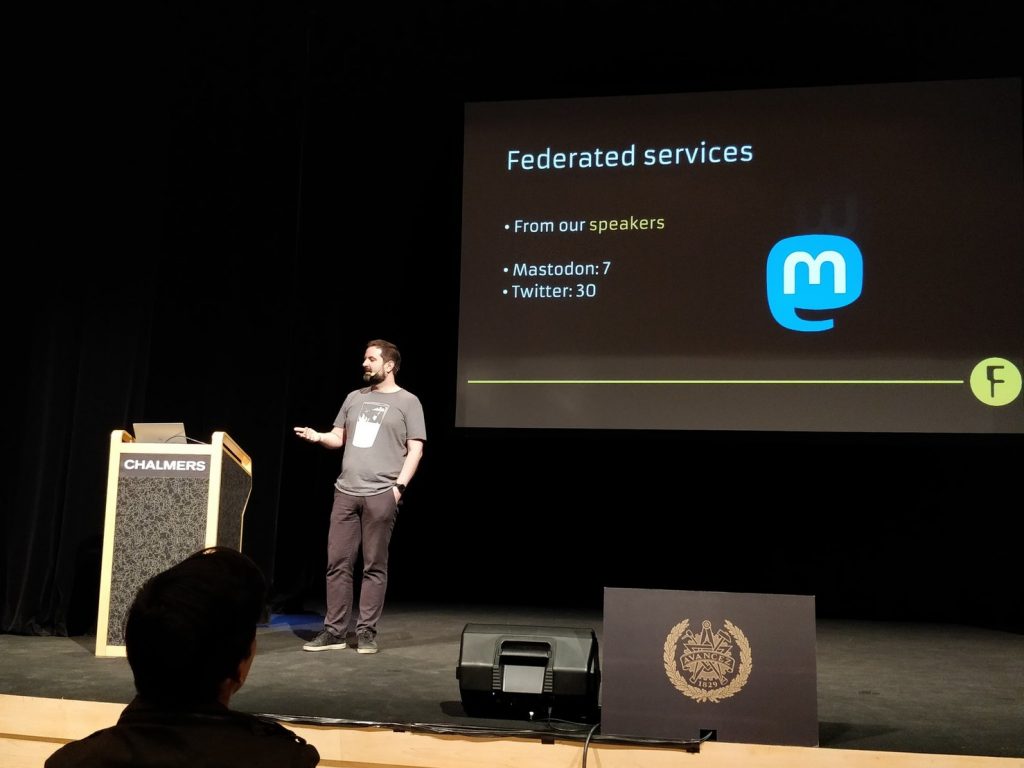 Now I decided to start shifting away from gmail. And I've been a gmail user since uni'. That is 15+ years, probably closer to 20.
I've also been a fond user of the send-as-another-email setup, basically living of mail forwards from various domains and using gmail as the all mighty source and destination for all mails (which enables great confusion when you pick the wrong identity). Well – no more of this (once my alternative setup is in place).
I've chosen to use fripost's services. The allow all that I want – custom domains, aliases, and so on, while doing this in a privacy based setup. The organization is an association rather than a normal company. This means that most of the work is done on voluntary basis. But, man, they are a helpful, friendly and skilled bunch. Right now we're discussing SPF and DKIM setup, while I'm uncomfortably am fumbling around with DNS records. It will be great once I'm done.
And if I don't reply to mail – I'm on vacation for a week, while moving to a new mail provides, so do resend that mail if I missed it ;-)