Returning to work this autumn has a slightly different feel to it as I'm working on getting a new business up and running. This is both rewarding and stressful at once. Strangely enough, it actually felt good to get up early to get to work.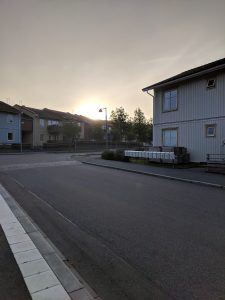 The major hurdle during the bootstrapping phase is how to handle free time. I do have more free time at the moment, as I'm only working part-time for my current customer. However, I also have an infinite backlog of things to do. This is everything from basic administration, doing sales to pet projects.
I guess what it comes down to is to handle and prioritize infinity. For now, I have gbgcpp, foss-gbg and Kuro Studio to fill my time. It will be fun!