A couple of nights ago, Daniel Stenberg visited the Pelagicore offices in Gothenburg for the Raspberry Pi Night. We had 28 signed up guests and hacked, talked and played for a night.
I was personally surprised about the turn-up – and the number of projects showing up. A couple of guys even came with a lab power supply and their own embedded computer running a SNES emulator. Cool stuff! Some figures around this. We filled the event (28 tickets) in 4-5 days. We got 40+ people on the foss-gbg mailing list in two weeks.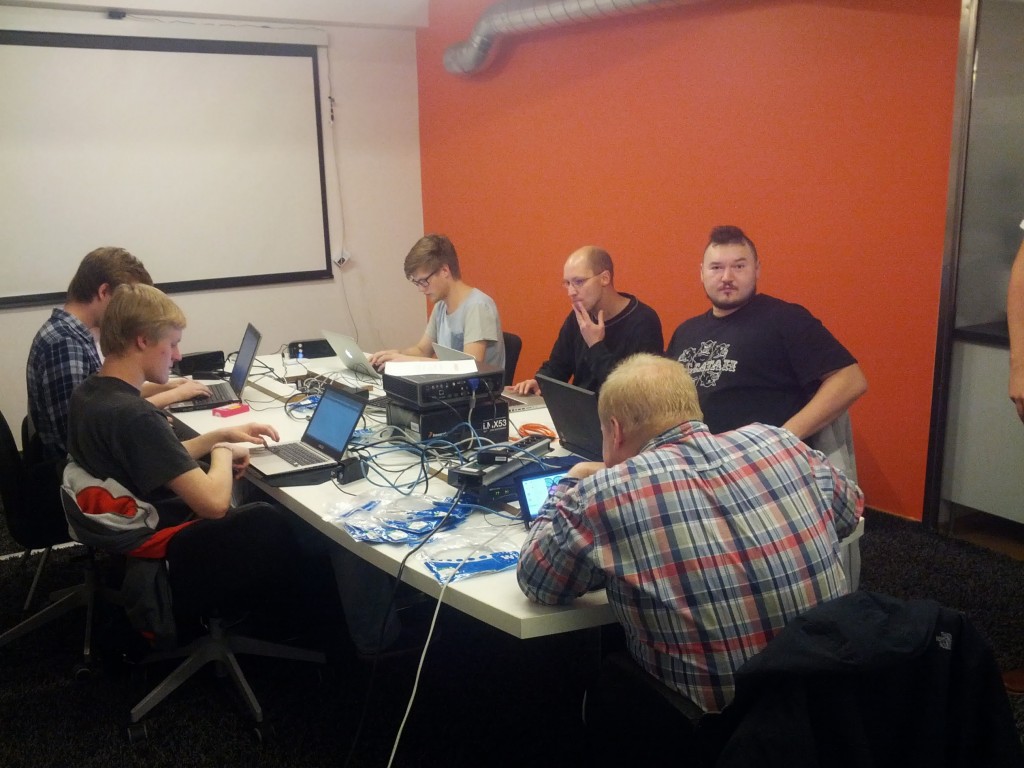 I'd like to thank everyone who showed up. Great to see a large crowd! I'd also like to thank Daniel for coming, Pelagicore for hosting and supplying food, a location and competition prizes, and to all my colleagues who helped me in the preparations. As this really took of, I'm already planning for our next event. If you want to brain storm about topics, feel free to drop me a mail (e8johan, gmail). I'm already thinking 3D printing, quad copters, node.js in embedded, Wayland, etc.