I recently blogged about my departure from MBition after a four year stint helping to build a software department within Mercedes Benz. Having contemplated various possible paths, I decided to leave my comfort zone and move away from automotive on-board software, which has been my life for the past 11 years.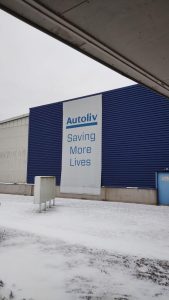 Instead, I will help Autoliv Research's ML/AI team to help them build awesome detection tools to help save more lives. This means working with a group of very smart people ranging from domain experts on things such as psychology, bio-mechanics, machine learning, embedded systems, mechatronics and more. I'm really really excited about this – so much fun to learn.
It is still early days and I still have a lot to learn, so I don't know the details yet. I've been meeting people from all around the world for the past week and a half, and will continue to do so until Christmas, but the real fun starts in 2022.
The team is growing, so if you are interested in joining me in a quest to save lives and learning about real life applications of ML/AI in small embedded systems, don't hesitate to reach out.