Today is midsummer eve. In Sweden, this is probably slightly larger than Christmas. Everyone goes someplace to meet someone and enjoy a day of food, dance and entertainment. And you're supposed to have flowers on your head as shown below!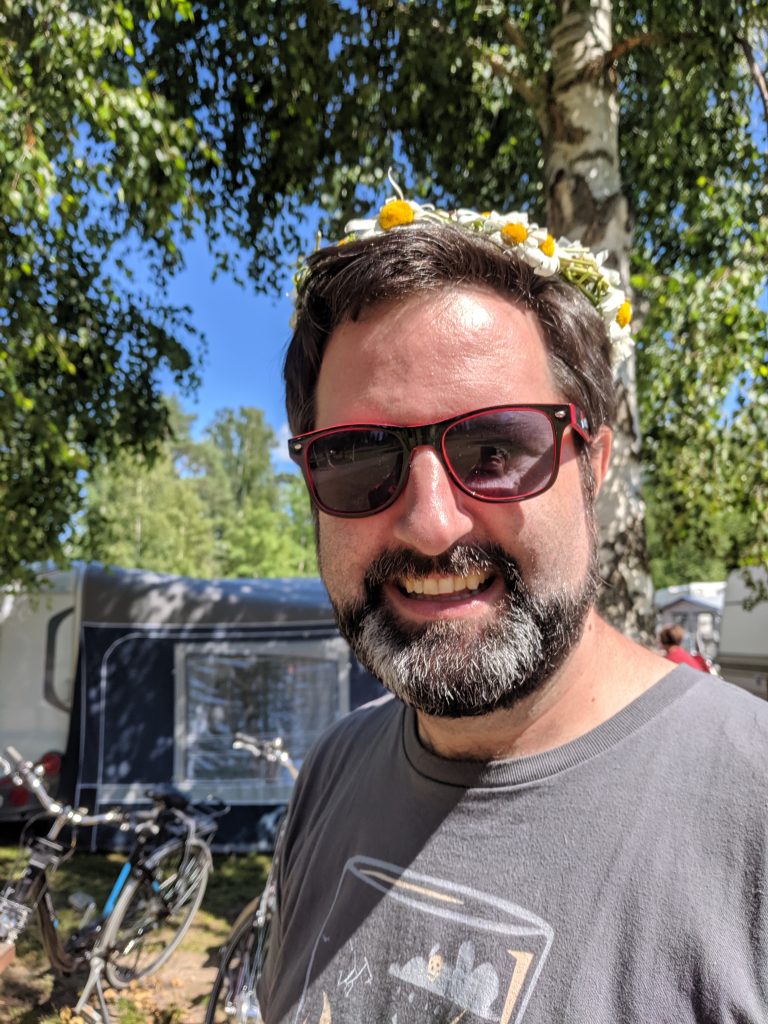 This year, midsummer is on June 21, which marks four months from the first foss-north event outside of Gothenburg. That's right – foss-north is going to Stockholm on October 21 and the theme will be IoT and Security. Make sure to save the date!
We have a venue and three great speakers lined up. There will be a CFP during July and the final speakers will be announced towards September. We're also looking for sponsors (hint hint nudge nudge).
Now I'm off to enjoy the last hour of midsummer and enjoy the shortest night of the year. Take care and I'll see you in Stockholm this autumn!