As some of you know, I work for Pelagicore. We do in-vehicle infotainment using open source, Linux and Qt. I'm not in Las Vegas right now, but a whole bunch of colleagues are there, showing of at CES.  This year, we're doing loads of demos together with various partners. We demo together with Visteon (makes infotainment hardware, and more), Digia (makers of Qt), GENIVI (infotainment platform standardization organization), Cinemo (media indexing, rendering and streaming) and Rightware (cool 3D UIs).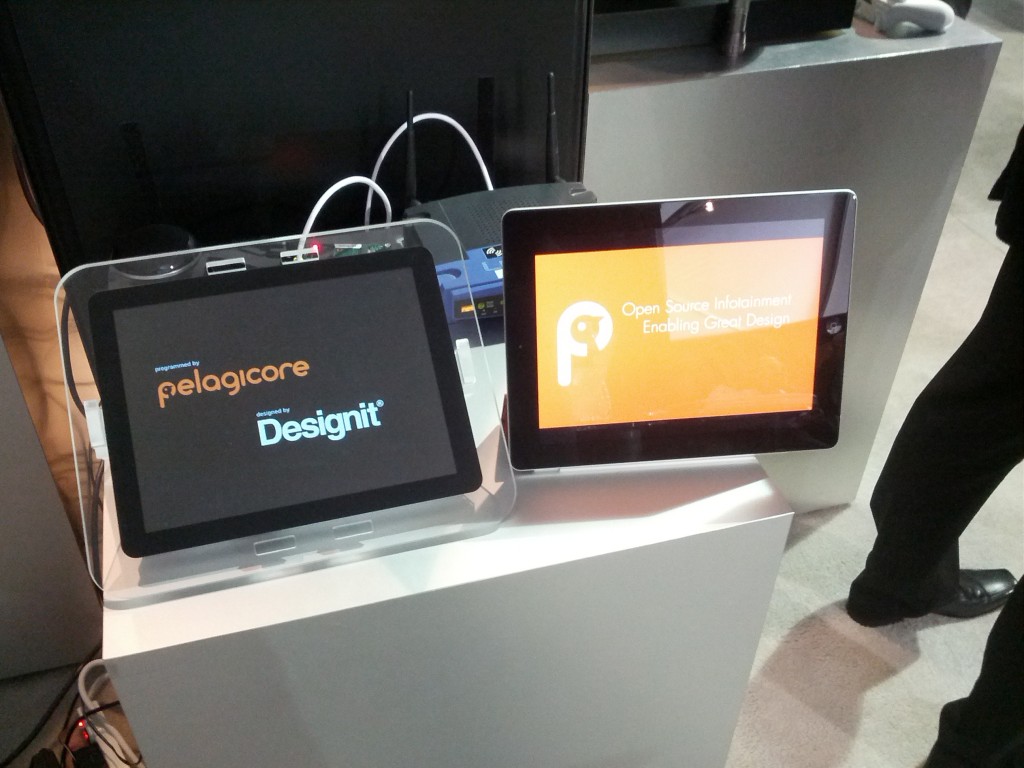 One of the fun parts of working at Pelagicore is that you get to see cool hardware. I've personally worked with Qt on Intel prototype systems, Freescale iMXs, TI's OMAPs and more stuff that I can't mention. This year's demo setup for CES is based on iMX6. The UI has been developed with DesignIt, our design partner company. Let's face it, those who enjoy coding generally do not excel at polishing pixels. With their help, we've been able to make something really beautiful. The picture I've got of the UI itself does not say much of the look and feel, but it has a nice reflection of my kind colleague taking the photos, so I'll use it to say thanks to him and give some credits ;-).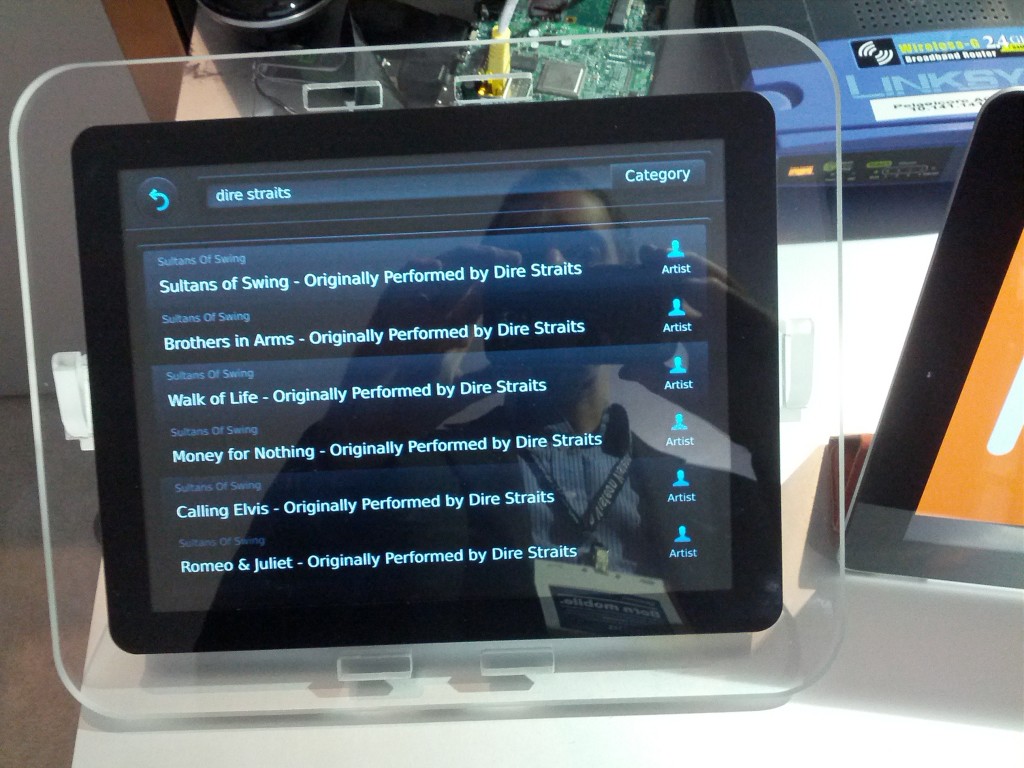 The demo is built around Qt and QtQuick (what else is there :-P) on a Linux platform. It integrates our core platform with all the services you might need. For CES, we have some new stuff in there. I have been involved in the integration of technologies from two other companies.
First, we have Righware and Kanzi, a nice 3D engine with an easy to use studio to create the scenes. The car shown below spins around as you change position with nice lighting and material effects. The demo is integrated as an element in the QML scene, and it is possible to bind to and from Kanzi properties, as well as hook into events from Kanzi UI elements, e.g. 3D slides and buttons.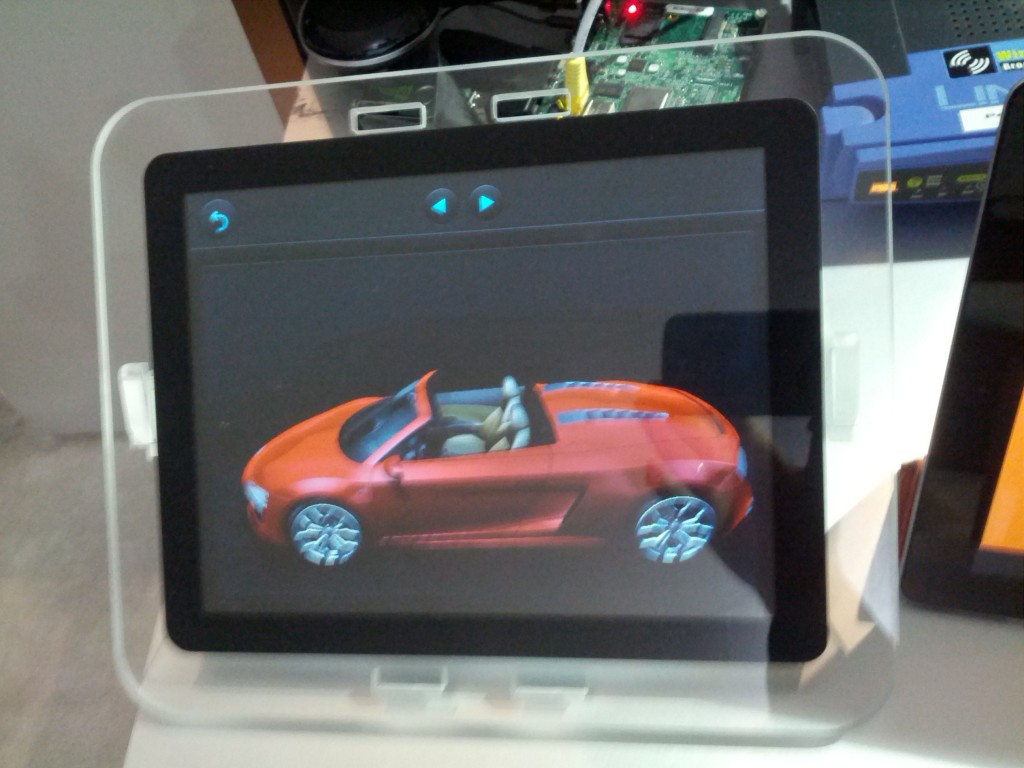 The second piece of technology is Cinemo's media platform. It indexes, renders and streams video and audio. For instance, you can sync multiple devices showing the same video stream, so that you can share the audio through the main speakers. Again, the video stream is integrated into the QML scene, so you can do all sorts of fancy things with it. The images below show an iPad and our demo system sharing a video stream. As you can see, you can control it from either device, and they are always in perfect frame sync.

From a business standpoint, I guess CES is one of the highlights of the year. We really get to show our stuff to a large audience. However, since I'm not in sales, to me it means overtime, but also having a chance to work with companies making awesome technology. Also, as an added bonus this year, we got to work closely with our team of former Trolls based in Munich, which always is good fun.
So, to all of you at CES. Come visit our demos! To the rest of you, look our for our platform in your next car!