I've finally been able to find a time slot to try to summarize the Qt Developer Conference. This year I ended up spending lots of time in our booth, so I've visited surprisingly few talks. I'm really hoping that KDAB will be able to sort out the issues that they've had with audio, so that they can get them on-line. In the mean time, I'd like to share my reflections of the event. From my own viewpoint, is was great seeing so many familiar faces again. Seeing that the event sold out, i.e. 500+ visitors, was great. I knew that the Qt community was strong, but this is great!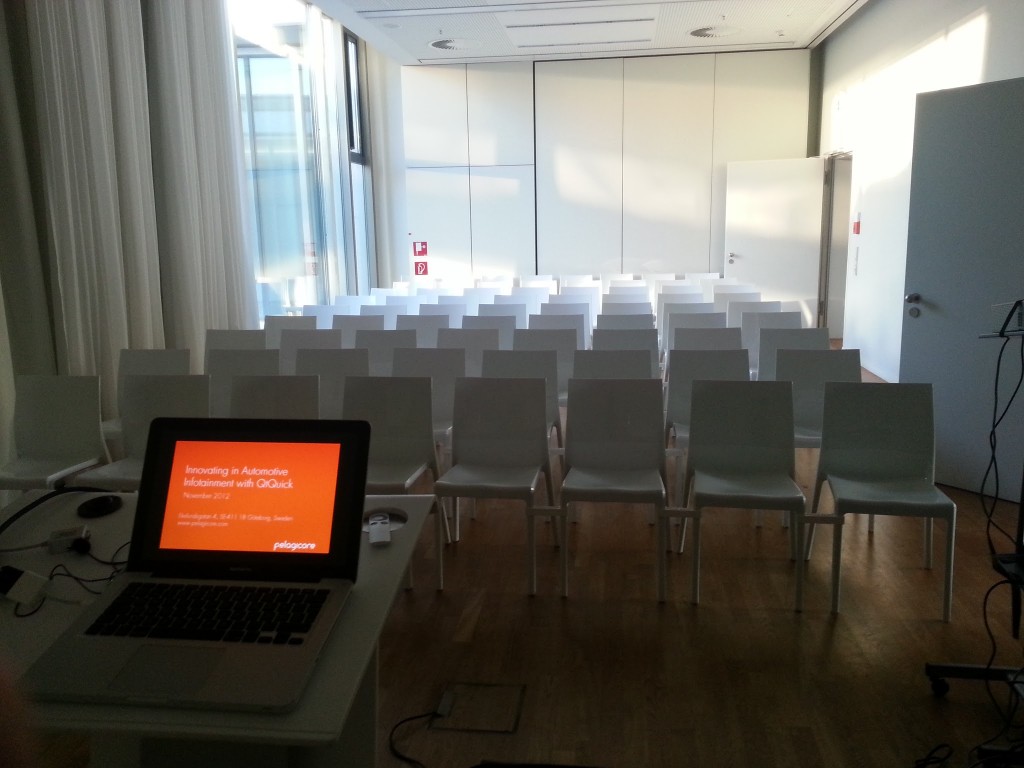 From what they keynotes contained and what people said, I also like the direction that the Qt project is taking. Back to the deploy everywhere is something that I've been looking for a long time. I even talked about it at FSCONS last year, even though my topic was Necessitas (which worked too well to do a good tech session on it; what is interesting in install, deploy, run…) Hearing that cross platform is key and that Digia supports bringing it to both iOS and Android during 2013 is great.
Another nice thing is Jolla (not actually on QtDC) and BB10. It is ironic to see that what Nokia saw as a burning platforms is picked as the way forward by two competitors. Let's hope that they succeed and can show app developers what Qt and QtQuick really can do.
Also, seeing the whole group of service providers working around and inside the Qt project makes me happy. Not only the big ones providing general services around Qt, but also smaller niche players. All are able to live because the productivity boost that Qt gives. Taking Qt to a niche of your own seems to be a great way to build a business.
Finally, I did my speech on the morning the last day. The room was deserted when I arrived, but everything worked. I was even able to convince my laptop to play nice with the projector. I'm happy to say that when I finally got going, it was full. There where even a few people standing along the wall. Thank you all for attending! The slides are on the conference page, but also downloadable from here.
Thanks for everyone making it possible for all the Qt developers to meet in 2012! Let's all meet again in 2013!